Welcome!
Welcome to the Montana Cutting Horse Association. The purpose of the MCHA shall be to encourage education in equine activities, interest in cutting horses and to promote the sport of cutting in and around the State of Montana.
UPCOMING SHOW
October 12-14
MCHA Year End Show
Millers Horse Palace
Billings, MT
***Year End Qualifier for MT Awards***
---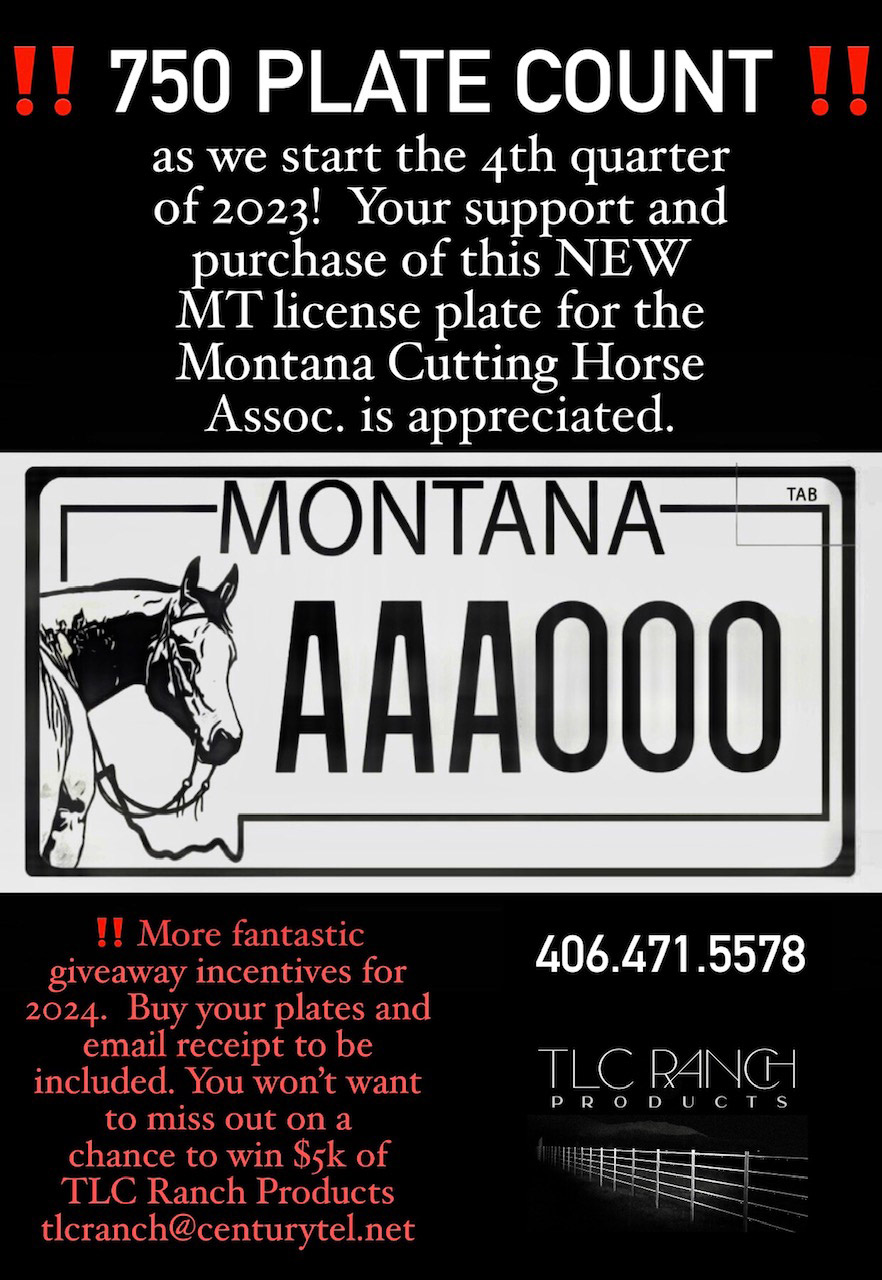 PRESIDENT'S MESSAGE
Hey Everyone!
Our last two approved cuttings of the year are fast approaching. My how the summer has flown by! MCHA has had a great year so far-
*Big Piney - The show was a ROARING success with entries up over 30%, payouts of $143,000 (up 35% from 2022), a Mike Wood clinic, a fabulous Never Won A Buckle shootout, a banquet with great food and some heavy competition of its own for crazy beautiful desserts, and on and on! Congratulations to Andrea James and her crew for pulling out ALL the stops to make this a "MUST ATTEND" cutting. Just wait until you see what we have planned for 2024!
*Awards - MCHA will be giving year end awards to the TOP 5 in 2023! I don't want to ruin the surprise, but I think the awards committee has outdone themselves. John Seymour and Josh Keimig have come up with the goods! PLEASE plan to attend the banquet on Saturday night, October 14, after the Miller's Horse Palace cutting. There will be more details coming soon.
*Sponsorships - WOW - we exceeded our 2023 goal by over ten percent. I am humbled by the generosity of our members and sponsors! See our website for a list of those amazing people and organizations. Sponsorships allow us to do many things that, simply put, we couldn't afford without them! The list is long, but this generosity has helped our shows to be better this year with quality circuit awards, a youth scholarship match with the Wyoming CHA, the Never Won a Buckle contests at every show (and the Shootout) to recruit new cutters, fun events at our shows such as donut days, the Kentucky Derby party, etc. And, we are working hard for members by trying to keep our entry fees down - sponsorships are key!
*NCHA Days - The Board feels we are finally in a position to again confidently apply to have NCHA Days in 2024. Stay tuned for more on that.
My pen is running out of ink so I'll close by asking you to get your entries in ASAP for the Miller's Horse Palace cuttings. Please accept my heartfelt thank you for your support, encouragement, and contributions to the Montana Cutting Horse Association.
~ Peri
---
SPONSORS NEEDED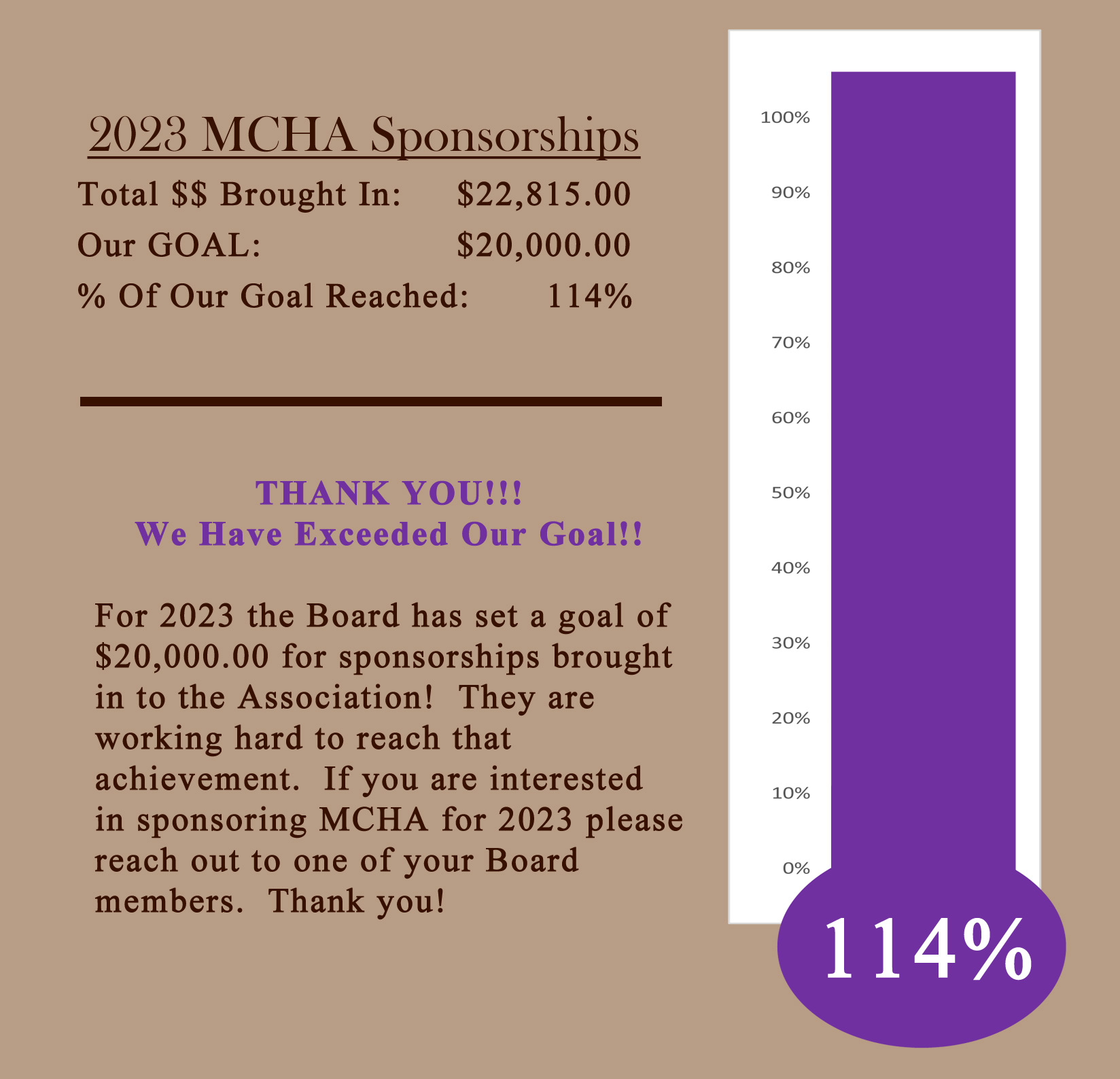 2023 Show Schedule
At MCHA approved shows, all money won will count towards year end awards. However, in order to be eligible for an award, you must show, in the same class, at 3 or more of the "Year End Award Qualifier for MT" shows.
Please visit our show schedule page for entry forms and info.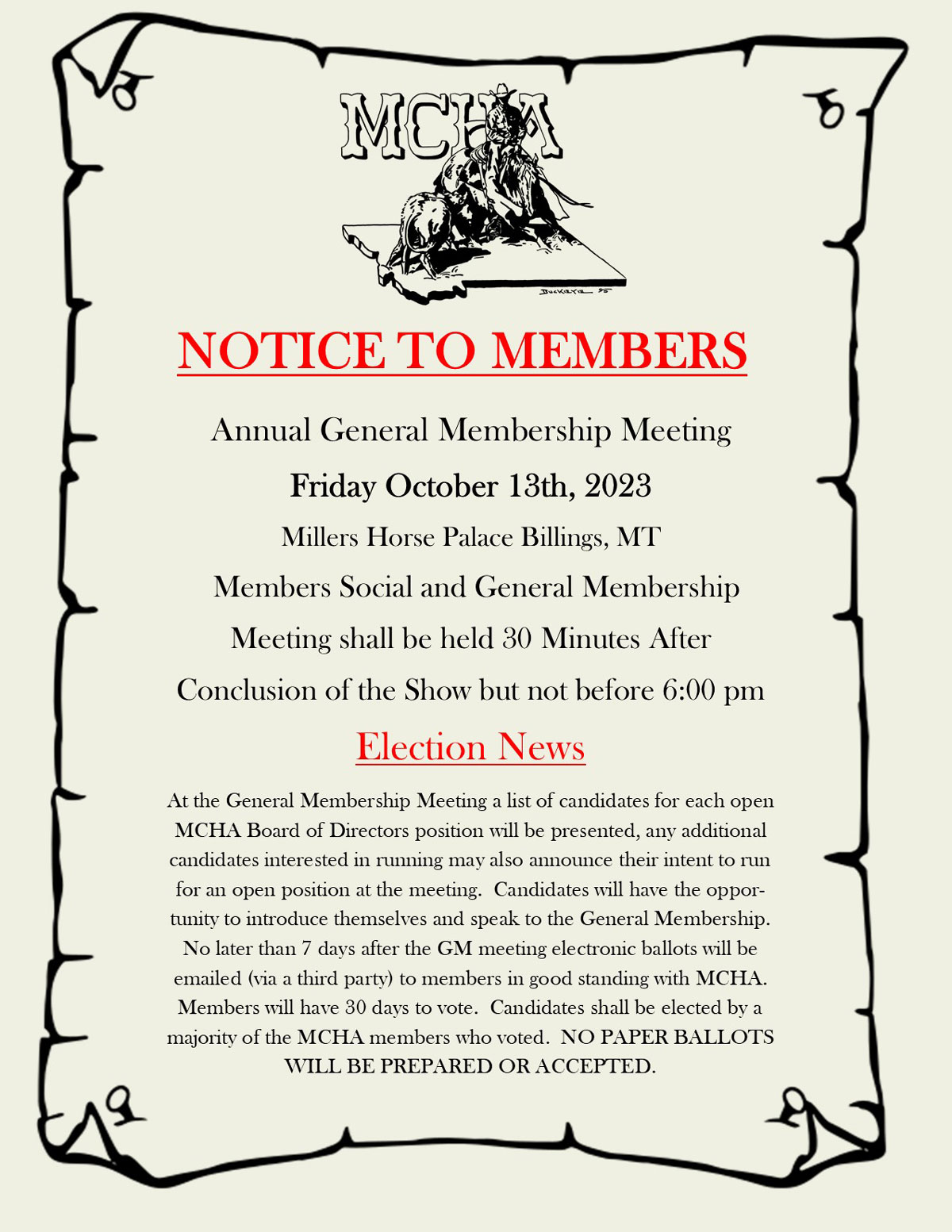 Click for larger view
Interested in becoming a sponsor?
Click here for more information and to sign up!
Bronze Sponsors
Big Timber Dental - Kelsey Fraser
Tanya Dvarishkis
Doyle & Jacqueline Fritz
---
NWAB Sponsors
---
Youth Sponsors
YOUR NAME HERE!
Contact us to become a sponsor
---
We want you to be an MCHA member!!!
2023 Membership Prices
Individual Membership - $35
Family Membership- $50 (Immediate family members to include Husband, Wife, and Children)
Youth Membership - $10
click here for membership application.
---
Event Photo Galleries
Be sure to check out our photo galleries!
Click here to view.