Welcome!
Welcome to the Montana Cutting Horse Association. The purpose of the MCHA shall be to encourage education in equine activities, interest in cutting horses and to promote the sport of cutting in and around the State of Montana.
CONGRATULATIONS
Congratulations to your 2024 MCHA Board Elect!
Vice President - Doug Pearce
Board of Directors - Mike Hoffman, Cindy Fraser, and John DelMonte
MESSAGE FROM THE PRESIDENT
Hey Everyone!
The MCHA show (and Big Sky Circuit) year has ended and the NCHA Futurity has started. It is always fun to see how the new crop of futurity horses perform! I would like to take this opportunity to remind you all to:
VOTE - ballots have been emailed - check your inbox, your spam folder, and then email info@montanacha.com if you don't have a ballot. VOTING closes 11/24/23.
Check the website for the tentative 2024 Northwest cutting schedule. This is a work in progress, but we took the lead in trying to facilitate a coordinated show schedule so our members could plan ahead.
Consider APPLYING for our Secretary/Treasurer position and/or encourage someone you know to apply!
I want to thank Clayton, Valee, Theresa, and Bobbie Miller for the fantastic year end show! It was very well attended and everyone had lots of fun! We had an informative General Membership meeting (see the minutes) and an even better awards banquet. With over 80 members and guests in attendance and fantastic food and drink, I think it is safe to say the MCHA and the WyCHA members had a great time! Thanks to John Seymour and Josh Kiemeg for the amazing awards and to Rob Fraser and Doug Pearce for organizing a fun function! Congratulations to Justin Johnson on winning the Kim Asay award and to John Robitaille on his MCHA "Rookie of the Year" award. See the website for all the winners!
The MCHA Board of Directors all stepped up and guided our organization to a great 2023! I am looking backward fondly and looking forward excitedly to hand the reins to 2024 President, Michelle Van Dyke and to focus some energy on my appointment to the NCHA Amateur Committee! Here's hoping your holidays are restful, warm, and filled with family, friends, and good cheer!
Best - Peri
IN MEMORY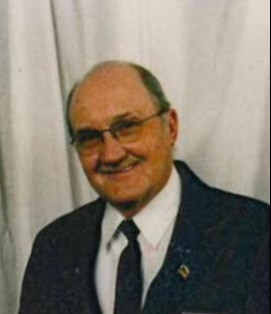 Our condolences go out to our MCHA President Peri Suenram and her family on the passing of her dad, Richard Rankin.
Click to view obituary
CONGRATULATIONS 2023 CLASS WINNERS

Jr Youth - Kylee Williams Riding Panolas Spot

Derby Non Pro - Peri Suenram Riding Dont Lose Your Cool
Also the Non Pro Horse of the Year

Classic Open - Reyzin The Line - Ridden by Roy Oliver - Owned by CW Bar Ranch
Also the Open Horse Of The Year

Classic Non Pro - Jann Parker Riding Twisted Mister

Open - Smokin Metallic - Ridden by Roy Oliver - Owned by Sue Trible (Not Pictured)

Non Pro - Cindy Fraser Riding Boon A Litl More

50 AM - Randy Kinsey Riding Furst Base

Derby Open - Lil Mickles Cat - Ridden by Roy Oliver - Owned by CW Bar Ranch

Sr Youth - Cole Johnson Riding Miss Shorty Lou

Kim Asay Award Recipient - Justin Johnson

25 Novice Horse - Rey Bounder - Ridden by Will Nuttall - Owned by Andy Hart

25 Novice Horse Non Pro - Shaun Musselman Riding Shorty Hughes

35 Non Pro - Kelly Fraser Riding Catty Dual

15 AM - Michelle Musselman Riding Tuff Catty Dual

5 Novice Horse - Stylish Freckles Cat - Ridden by Will Nuttall - Owned by Bob Hulden

5 Novice Horse Non Pro - Bob Hulden Riding Stylish Freckles Cat

MCHA Rookie of the Year - John Robitaille

2000 Rider - Andy Hart Riding Rey Bounder
Fun Job Opportunity!
The Montana Cutting Horse Association is looking for a qualified individual to fill the part-time Secretary/Treasurer position. This person will be responsible for the day-to-day operations of the Association. Confidentiality, excellent organizational skills, and accuracy are important qualifications for this position, as well as good customer relations and the ability to communicate clearly. The ideal candidate is a skilled multi-tasker, is reliable and is able to be committed to the position; QuickBooks and Excel knowledge preferred. The MCHA Secretary/Treasurer is an independent contractor. Interested individuals, please send a cover letter along with a resume to info@montanacha.comAll applications must be received no later than December 11th, 2023
Click to View Job Responsibilities
---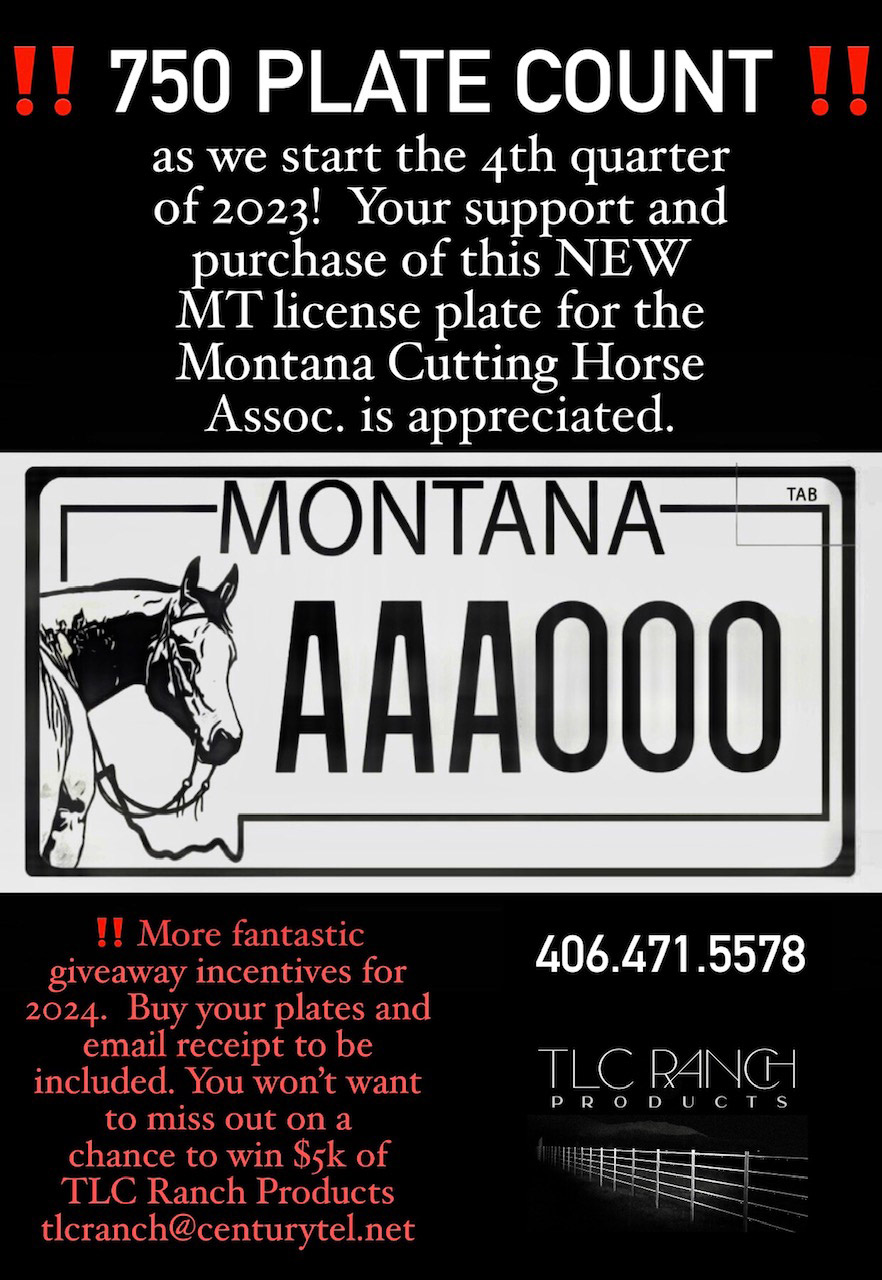 2024 Show Schedule
The tentative dates for our 2024 Show schedule have been posted.
Please visit our show schedule page for entry forms and info.
Interested in becoming a sponsor?
Click here for more information and to sign up!
Bronze Sponsors
Big Timber Dental - Kelsey Fraser
Tanya Dvarishkis
Doyle & Jacqueline Fritz
---
NWAB Sponsors
---
Youth Sponsors
YOUR NAME HERE!
Contact us to become a sponsor
---
We want you to be an MCHA member!!!
2023 Membership Prices
Individual Membership - $35
Family Membership- $50 (Immediate family members to include Husband, Wife, and Children)
Youth Membership - $10
click here for membership application.
---
Event Photo Galleries
Be sure to check out our photo galleries!
Click here to view.