Welcome!
Welcome to the Montana Cutting Horse Association. The purpose of the MCHA shall be to encourage education in equine activities, interest in cutting horses and to promote the sport of cutting in and around the State of Montana.
---
---
Dear MCHA Members,
Our Regional Director Kristen York and our National Directors Michelle Van Dyke and Kathy Foote have returned from the NCHA convention. Our Regional director Kristin York has written a brief summary of her thoughts on the convention. If you would like to read it please click here. One of the topics we would like membership feedback from is the proposed Regional Circuit Competition that Scott Raftery has worked so hard on. Please click here to read the proposal, and if you would like to share your thoughts you can email Michelle @ michelle.vandyke@bhhsmt.com or Kathy Foote @ kathy@tsquareranch.com or you may send an email to info@montanacha.com.
---
CONGRATULATIONS!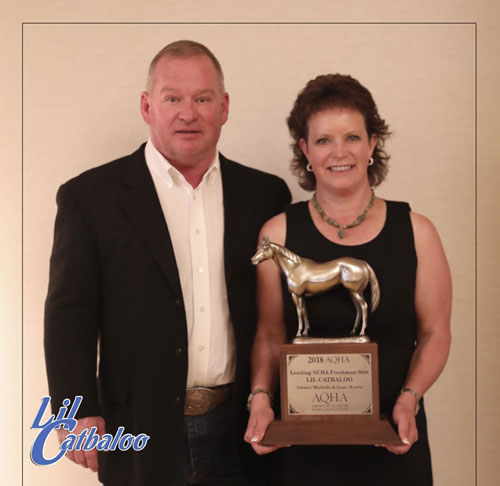 MCHA would like to congratulate Gene & Michelle Morris and Lil Catbaloo
for receiving the 2018 NCHA Freshman Sire of the Year award!
---
2019 Tentative Show Schedule
Please visit our show schedule page for entry forms and info.
May 11 - 12
Wright, Wyoming
May 24 - 26

Crazy Mountain Cutting, Heart K Arena, Livingston, Montana
Draws/Results
May 31 - June 2
NCHA Convention
June 7 - 9
Millers Horse Palace Summer Spectacular, Laurel, Montana
June 22 - 29
Western Nationals, Denver, Colorado*
July 12 - 14

Beaverhead County Cutting, Dillon MT
Draws/Results
August 15 - 18
Big Piney, Wyoming
October 4 - 5
Millers Horse Palace Fall Spectacular, Laurel, Montana
October 24 - Nov. 2
Ogden, Utah (This show will count towards 2020 standings)
Please look for more shows to come!
---
Bronze Sponsors
Town & Country Supply Association

Susan Swanberg
Michelle Van Dyke – Montana Ranch Properties Real Estate Broker

Gayle & Brien Weber

Rankin Enterprises

Sarah Bauer Real Estate LLC

Nancy LaCounte and Rita Church

Doyl & Jacqueline Fritz

Tom Balding Bits & Spurs

Poison Spider Cattle Co

Oliver Performance Horses
---
NWAB Sponsors
Tegeler & Associates Insurance - WY
Marcia & Ken Cantrell
Hayden Heaphy
Prairie States Insurance Agency
Suzanne Nellen
Dorothy & John Seymour
Miller Land & Livestock
Equis Horse Feeds - Crystal White
---
Youth Sponsors
The Dvarishkis Family

CW Bar Ranch
---
We want you to be an MCHA member!!!
2019 Membership Prices
Individual Membership - $35
Family Membership- $50 (Immediate family members to include Husband, Wife, and Children)
Youth Membership - $10
click here for membership application.
---
Event Photo Galleries
Be sure to check out our photo galleries!
Click here to view.
---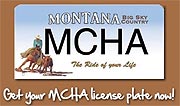 ---